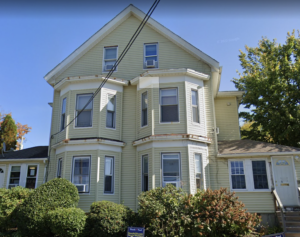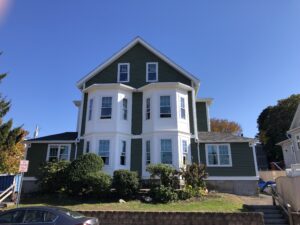 E.M. Snow recently completed this siding and trim project for this home in Waltham, MA! As we do in all of our transformations, we used only trusted and high-quality materials, this time from CertainTeed, as we used their Monogram Siding in the Olive Grove colorway. This particular color was absolutely perfect for this home, and we believe that the results look phenomenal. We also updated this home's trim, using high-quality PVC trim, to ensure peak protection and functionality. See the before and after transformation, or get in touch with E.M. Snow for your siding needs!
Need Siding Replacement in Waltham, MA?
With undeniable experience and expertise, E.M. Snow is the right team to call for your exterior needs. We specialize in roofing, siding, window replacement, and more. To learn more about how we can help you, just call (781) 893 – 4546 or submit a form here on our website to take the first step toward the exterior of your dreams. We look forward to hearing from you soon!