E.M. Snow, Inc. just finished up a complete exterior remodeling project for these residents in Arlington MA and the homeowners were thrilled with the outcome. Almost all facets of the exterior of the home were breaking down and the homeowners made the great choice of upgrading everything.
If you need multiple projects done, doing them at the same time is by far the best choice.
Problem Before: 
As you can see in the before photo, the house as a whole looked very much outdated. From an unsightly appearance to siding that was breaking down, a roof that was leaking and windows that didn't maximize energy efficiency it was time to get to work.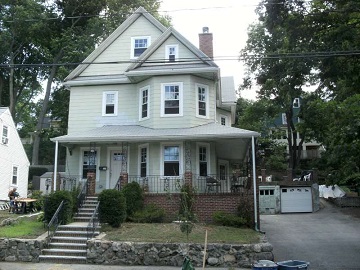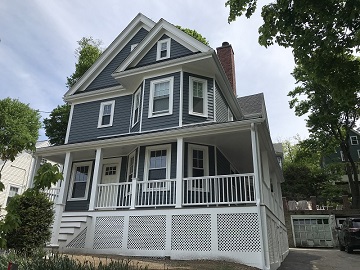 New Products Installed: 
James Hardie Fiber Cement Siding
PVC Trim
New Decking & Railings
New Windows & Doors (Installed a couple of years ago by our team)
New Roof
From looking outdated to looking brand new, the transformation is pretty amazing! E.M. Snow, Inc can get your house where it needs to be.
For more information about our work, please feel free to reach out. Our team can be contacted over the phone at 781-893-4546 or through our online contact form.
Before & After Photos: