Our team at E.M. Snow recently remodeled this Waltham, MA home's exterior, and these homeowners were truly looking to revitalize their property. They decided to redo the entire exterior, and the finished product truly looks fantastic! From the new siding, to the windows, and much more, they completely transformed their home! Interested in learning a bit more about how we remodeled this home? Keep reading below!
First, we replaced the home's old vinyl siding. It was failing in spots, and the homeowners decided that they needed to replace the entire system. They choose a siding material that truly boosted their home's curb appeal; beautiful new CertainTeed Cedar Impressions siding shingles in Pacific Blue! The new siding shingles look fantastic and form a beautiful base for the rest of the remodel!
In addition to the siding, our team also replaced a number of windows, and doors, all around the property. The majority of the replacement windows were beautiful new Harvey Double-Hungs, but we also installed a triple patio slider for the back porch, two bay windows at the front of the home, and a ThermaTru entry door at the front of the home.
Finally, we rebuilt the homeowners front walkway with new Tiva decking & Timbertech railings, but around the back of the home, we constructed a brand new Tiva & Timbertech deck for these homeowners to enjoy those beautiful New England spring, summer, and falls!
The homeowners were thrilled with the finished project, and we're so happy we could assist them with their remodeling needs! Take a look below to see some photos of this beautiful project!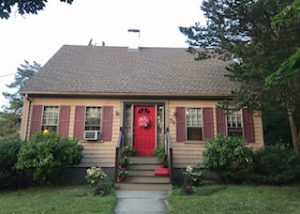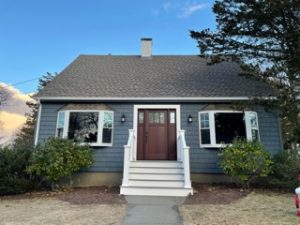 Product Options
Siding Manufacturer: CertainTeed Cedar Impressions in Pacific Blue
Window Manufacturer: Harvey Classic Double-Hung windows, Harvey Bay Windows in white vinyl
Door Manufacturer: Harvey Triple Slider Patio Door, ThermaTru Entry Door
Decking Manufacturer: Ashwood White Tiva Decking with Timbertech Railings
Check out our gallery below to see more photos from the project!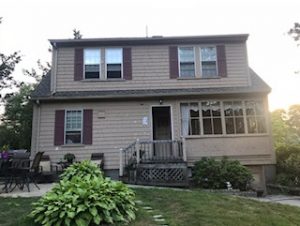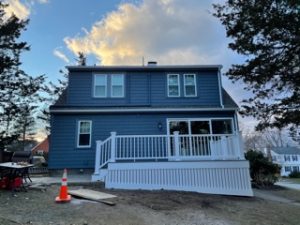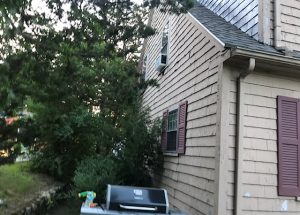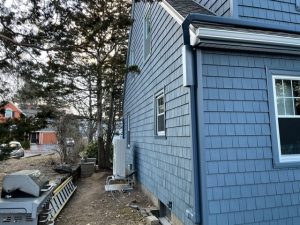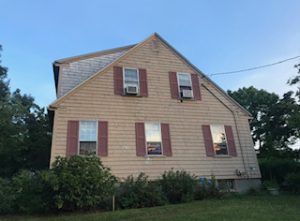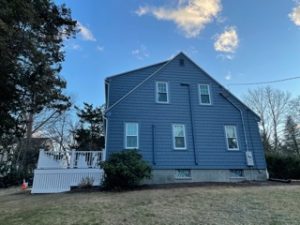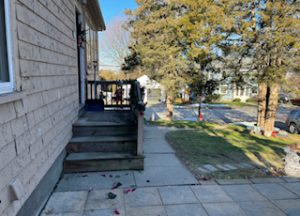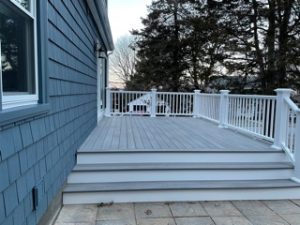 Contact Us Today
If you're ready to remodel your Waltham, MA home this year, our team at E.M. Snow Inc. is ready to assist! Reach out to our team today to get started on your project, we look forward to assisting you! You can contact our team by calling us at (781) 893-4546 or by filling out our team's online contact form!