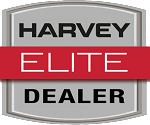 E.M. snow Inc. offers brand new window installations to bring your home back to life! We are partnered with leading window manufacturer, Harvey Building Products as to offer the highest quality installation backed with trusted and reliable materials.
Installing Windows & Doors For 50 Years
Eugene M. Snow, entered the Home Improvement business in 1967, and we have been located in Waltham since then. Doug Snow, has since taken over, keeping the business in the family.
Local Company
Located in Waltham MA. We have been established in local mass towns for over 50 plus years.
Harvey Building Products
E.M. Snow Inc. provides high-quality window products through Harvey. You'll know you're getting the best install available.
Precision Window & Door Installations
Our skilled window professionals are leaders in the industry. They are the reason for our success and awards.