Here at E.M. Snow, Inc., whether it's our roofing, siding, or replacement window service, we work only with what we believe are quality, long-lasting products. That's why, when it comes to our siding projects, our team chooses Everlast siding – one of the most trusted brands in North America!
Proudly manufactured in the USA, Everlast has made a name for itself for taking the siding market by storm, offering products that are aesthetically appealing, durable, and suitable for any home. For homeowners here in New England, where the weather can be polarizing and even violent, Everlast siding will give you peace of mind, protecting your home from elements season after season. If you notice that your siding is in a crippled state, don't wait too long, get in touch with the team at E.M. Snow to receive quality installation service! If you want to outfit your home with strong and attractive siding, then Everlast may be the right choice for you.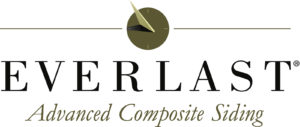 For more information about Everlast siding, please feel free to reach out to our team! We can be reached over the phone at 781-893-4546 or through our online contact form. We look forward to hearing you soon and getting started on your next home improvement project.