Serving the Greater Boston Area for over 50 years, E.M. Snow is the area's go-to contractor when it comes to outstanding service in exterior remodeling. Over the years, we have delivered excellent results to homeowners in the area, and our team's hard work shows no signs of stopping! In today's blog, we'll be taking a look at recent projects completed by our expert team! To get in touch with E.M. Snow, just give us a call at (781) 893 – 4546 or submit a contact form on our website! We look forward to hearing from you and getting started on making your home look spectacular.
Siding, Decking & Rail Project in Somerville, MA
Completed earlier this year, the E.M. Snow team took to Somerville, MA to install new siding, decking, and more to what was an already attractive home. Using quality materials from CertainTeed, among other manufacturers, we'd argue that the results look nothing short of amazing and appealing to the eye. The robust yellow siding gives this home a new life, and what home isn't made better with a deck? We hope that this deck is the center of endless fun, entertainment, and memories for years to come for these homeowners. Better yet, we hope these homeowners are satisfied with the results of this project.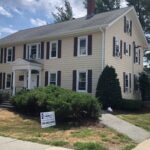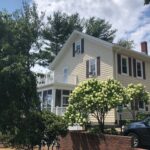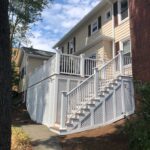 Siding in Melrose, MA
Also completed earlier this year, we did to this home what we do best, and that's installing new siding! Here at E.M. Snow, we are specialists when it comes to installing or replacing siding, so when these homeowners called on us for great results – we answered! As you can see by the before and after comparisons below, this home almost looks unrecognizable with a new siding job! By replacing the siding on this property, we not only gave it a fresh, new look but also improved its durability and performance in the face of weather and conditions. There's no doubt their new siding will be able to withstand the New England climate for years to come!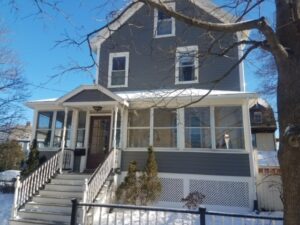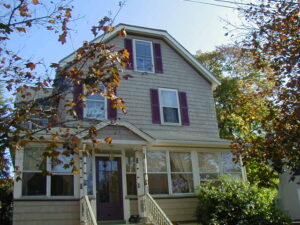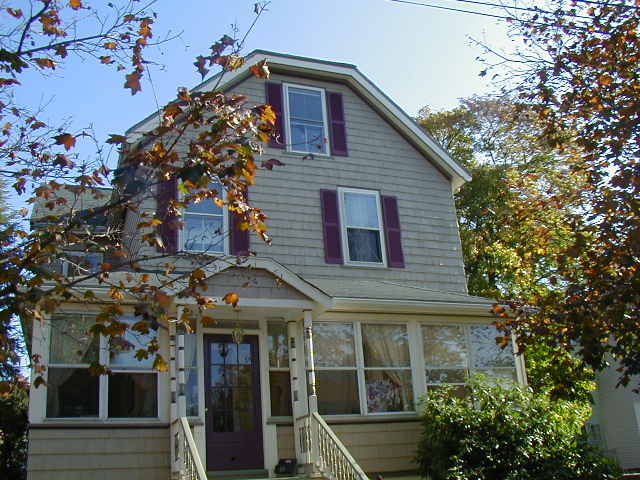 Contact E.M. Snow Today
If you're ready to service your siding, roof, or gutters this year, our team at E.M. Snow Inc. is ready to assist! Reach out to our team today to get started by calling our team at (781) 893-4546 or by filling out our team's online contact form! We look forward to assisting with your home remodeling needs.