The town of Watertown is part of the Greater Boston area with a population of 31,915; there are always homeowners looking for our services. At E.M. Snow, Inc, we have specialized in Roofing, Siding, Windows and Door installation here in the area for 50 years! Not many contractors have gone through half of the projects we have gone through, and it is what made us the leading contractor in Watertown.
Services offered:
Roofing   |   Siding   |   Decking   |    Windows & Doors
Roofing in Watertown MA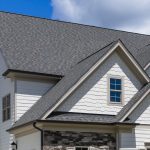 We understand the process of calling every contractor in town to find the answer that you are looking for as hiring the right contractor for your roofing job can be stressful. We assure you once you have spoken with us, you will won't look any further. What set us apart from our competitors is the time and effort we put into each project and being able to provide options for your roofing needs. If you have multiple questions, please do not hesitate and get in touch with us at 781-893-4546.
Siding in Watertown MA
Whether you are looking to increase your home's curb appeal or in need of an upgrade we only work with the highest quality materials around that will best compliment your home. For more information about our siding services in Watertown, please feel free to reach out for a free consultation at 781-893-4546.
Materials We Specialize In: