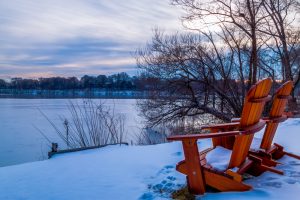 Arlington, MA, is a city in Middlesex County with a population of about 43,000 people spread out across 19,000 households, meaning there are plenty of Arlington residents in need of our home remodeling services. Located just a 5 mile drive up the road from our home-base in Waltham, we are very familiar with the Arlington, MA area and love helping the homeowners there with any of their home improvement needs.
At E.M. Snow, Inc. we've been providing homeowners with our quality roofing, windows, siding, door and decking installations for over 50 years. Our company has been transforming Massachusetts homes for decades and we pride ourselves on delivering first-rate craftsmanship, and an unmatched attention to detail. Our team of highly-trained craftsman are trusted all across Massachusetts.  Find out how our team can transform your home today!
Reliable Roofing Services:
Our team is trained to provide all kinds of roofing solutions, whether your roof is made from 
asphalt shingles
 or 
rubber roofing
. We are fully licensed and insured in the State of Massachusetts. Due to our high demand for work, we only provide new roof installations. Our crew will ensure your roof is installed to our specifications, and we leave homeowners satisfied with the work that our crew does on their homes.
Asphalt Roofing
Our team provides high-quality CertainTeed asphalt roofing shingles.  CertainTeed offers a product line that both E.M. Snow and homeowners can trust. CertainTeed is one of the leaders in the roofing industry and we are proud to carry their excellent line of roofing products.  We are also honored to be recognized by CertainTeed as a Select ShingleMaster, a distinction that they bestow on the contractors that they trust to install their products correctly.  If you need your asphalt shingle roof replaced, reach out to our team at E.M. Snow and find out why CertainTeed has recognized our company as a trusted partner in the roofing industry!
Siding Solutions:
Does your home need new siding? E.M. Snow is ready to provide homeowners in Arlington with our quality siding solutions. We work with two trusted siding manufacturers and provide a variety of style options to ensure we have the perfect siding for everyone's needs.  Check out the manufacturers we offer below:
781-893-4546
or through our
online contact form
.
Project Portfolio
Check out what our expert team has been working on lately!
Industry Certified, Homeowner Approved.
Have peace of mind from knowing that your project is getting done correctly, on time, and on budget.
Read What Your Neighbors Are Saying About E.M. Snow
EM SNOW is the best! True professionals. Quality work at a fair price and the job done on time.
Actually the job was finished early. I wanted to side the house before my daughters graduation party. I gave them a completely unrealistic time frame. They made it happen! So easy to work with. We couldn't be happier with them.