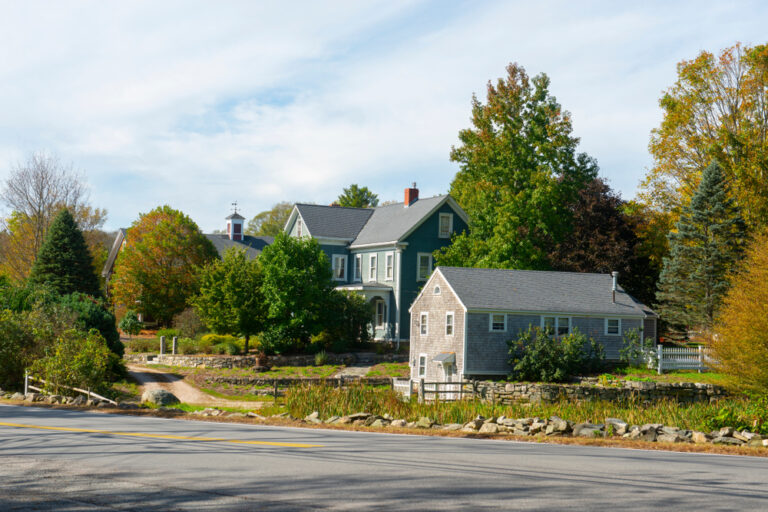 If you're a homeowner in Sherborn, MA looking for roofing, siding, and/or window maintenance, you've come to the right place. Whatever you need to be remodeled, we're happy to work with you to ensure your goals are met. If you're aiming to achieve a beautiful, stunning exterior for your home, look no further than our team!
To learn more information, and to get a quote, just give our friendly team a call at (781) 893-4546 or submit a contact form with your information!
Services That We Offer to Sherborn, MA Homeowners:
Roofing | Siding | Decking | Windows & Doors
Roof Replacements in Sherborn, MA
Your roof is quite literally the nucleus of your home – helping your home to stay protected against the elements – and even improving your home's functionality and energy-efficiency. With that being said, if your roof is in a state of deterioration, you'll want to act fast as a homeowner and consult a professional team to make reparations and improvements. Here at E.M. Snow, we have the expertise and experience need to install a beautiful, long-lasting roof.
Asphalt Shingle Installation in Sherborn, MA
Asphalt shingles are perhaps the most popular roofing material in America, and that is for good reason. For one, they are exceptionally versatile as they can fit on virtually any home. In addition to this, they are arguably the most budget-friendly roofing material, giving homeowners more bang for their buck than other options. Are you interested in asphalt shingles for your Sherborn home? Just give us a call at (781) 893-4546 or submit a contact form with your information
Rubber Roofing Services in Sherborn, MA
Rubber roofing takes 'durability' to the next level – it is popular among homeowners that wish to armor their homes from anything Mother Nature throws at it. When installed carefully and properly by a team such as ours, rubber roofs can last for years, brushing aside harsh weather and conditions. If you'd like to learn more about rubber roofing, just reach out to us at (781) 893-4546 or submit a contact form with your information.
Siding Installation in Sherborn, MA
It's for good reason that we call ourselves "The Siding Company". Ever since our establishment over 50 years ago, we've installed siding on countless homes throughout the greater Boston area. Interested in a siding project for your home? Call our office at (781) 893-4546 or fill out a contact form to learn more about how we can improve your home's siding!
Siding Materials That We Use:
Contact E.M. Snow Today!
Want to see what E.M. Snow can do for your home? All you have to do is give us a call at (781) 893-4546 or by filling out our team's online contact form! We look forward to hearing from you – consider us for your next project!
Project Portfolio
Check out what our expert team has been working on lately!